As trade show season winds down, you're probably wondering whether you really got your money's worth from those that you attended. Trade shows can provide an enormous amount of value, but they can just as easily be a waste of time and money. Very often, the difference between the two has more to do with you than the show itself.
To get the most from your investment, it's important to have a smart plan. Before you attend another industry trade show, consider these tips for success.
1. Outline Your Goals
What do you want to accomplish by attending the show? Whether you're going to discover new cleaning products, learn a new skill, or get warm leads, it's smart to have create a clear set of objectives. WIthout this focus, you can get overwhelmed and fail to create actionable results.
2. Study the Exhibit Hall
To maximize your time on the tradeshow floor, you should study the exhibit hall layout before arriving and come up with a plan of attack. The biggest industry shows will have an overwhelming number of exhibitors vying for your attention, but having a list of those you want to visit will keep you focused and on track.
Using a digital or printed map of the exhibit hall, take note of the top exhibitors you don't want to miss. Where will each be set up and what's the best route to visit them all? This may sound obvious, but very often many tradeshow attendees end up wandering the hall aimlessly. And with floors larger than football fields, that can quickly create frustration and sore feet.
Finally, make a list of questions you want answered by each exhibitor. This is particularly important if you're considering vendors and want to make sure you're comparing apples to apples.
3. Create a Schedule
A janitorial trade show can have dozens of events going on simultaneously. From the exhibit hall and networking meetings to workshops and keynote speakers, the schedule is typically packed. Before arriving at the show, prioritize what you must attend, hope to see, and would like to avoid.
4. Bring Business Cards
Even if you're only attending the show to deepen your knowledge about the industry, there may still be networking opportunities that pop up. Bring your business cards and practice your elevator speech, so you're ready to network with anyone at any time.
5. Gather Information
Exhibitors hand out business cards, brochures, samples, and more. If you throw everything into your bag, you'll end up with an unorganized mess by day's end. Learn to say no to junk you don't want or need. For the information you do want to keep, make notes right on the materials about what you liked about the vendor or product and anything else you want to remember later. You may think you'll never forget, but you may be surprised how quickly everything bleeds together.
6. Keep in Touch
To make the most out of a trade show, get contact information for exhibitors and attendees you meet. Keep notes about your conversations so you can reference them later. Create a system for following up on all leads (and even those folks who may not seem like leads). Contact everyone you met within a few days of returning home, and then continue to reach out periodically. This will help you grow your network and create strong relationships that may have long-term benefits well beyond the trade show.
With some strategic planning, an industry trade show can be a smart investment for your business—one that helps you long after the last exhibitors have torn down their booths.
---
Roam Free With No Cords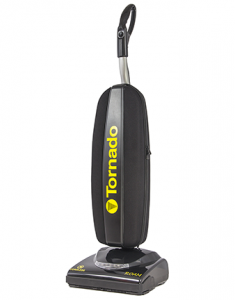 With the brand new CK LW 13/1 Roam, you will never run out of power cord because the machine is battery operated!
In addition to being battery operated, you won't lose out on any suction power, allowing you to clean your spaces uninterrupted with the same (or better) results as your current machine!
---