Corporate recycling programs are commonplace these days. If you you or your clients are late to the eco-friendly party, it's time start doing your part. Starting a recycling program for your facility (or helping a client start one for theirs) may sound overwhelming, but it's actually inexpensive and painless.
In the average workplace, about 80 to 90 percent of solid waste is actually recyclable, according to the U.S. Environmental Protection Agency (EPA). Not only is recycling good for Planet Earth, it can also help the bottom line. Reducing waste typically lowers trash disposal expenses and, depending on the types of material you capture, there can even be a payday for recycling.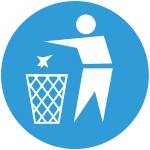 To determine the ROI of a potential recycling program, download our cost-benefit analysis worksheet.
---
A successful recycling program goes beyond placing a blue bin next to each trashcan. Here are six steps to getting it right.
Determine Needs
Conduct a waste audit to learn what is being tossed in the trash. The process isn't glamorous, but it will help you determine what types of materials you can collect for recycling (or, better yet, to sell) and what type and size containers you'll need. It may also uncover trends that can be addressed to prevent the waste in the first place.
Get Help
Contact your local waste management company to find out what they recycle, how, and at what cost to you. Also, join a recycling association to learn about government grants for recycling programs, companies that pay for various waste (metals or electronics, for example), charities that will haul away collected items, and rebate or discount programs for trading in recycled materials.
Start Small
Jumping into recycling with both feet can be overwhelming for management and lead to resentment by building occupants and custodial staff. Make things easier on all involved by starting with just one or two items (perhaps the most common, such as paper or plastic, or the most profitable, such as metals). As participants become comfortable with the program, slowly add other materials.
Make It Easy
A recycling program is only successful if building occupants participate. Encourage them by using clearly marked bins and placing them in strategic locations (next to vending machines, for example). Also, make sure bins are plentiful enough that no one has to walk far to find one.
Educate and Promote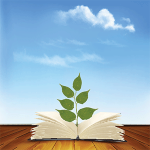 To keep participation numbers up after the initial buzz, communication about the program can never stop. Frequently remind employees about why you're recycling and how to do it properly, share the company's recycling numbers each month, host regular recycling-themed events, and use recycling revenues to support morale-boosting activities.
Review and Grow
Check in on your recycling program once or twice a year. Is it time to add new materials to your efforts? Should you add additional collection points, perhaps outside the building? Are you ready to try more creative options, like mulching or composting? Is the program paying for itself to the point you could hire a part- or full-time employee to manage it? A successful recycling program is never complete.
---
What Can A Healthier Building Do For You?
Read the amazing results from these newly committed, eco-friendly facilities.
---
Increase Profits & Productivity with Your Equipment
Tornado Industries does more then sell equipment. We help solve facility cleaning challenges. Let's talk about your cleaning challenges in person.