by Tornado Industries, Inc.
Don't have a marketing department? Don't worry. There are plenty of tactics anyone can employ with limited skills and without a major investment of time or money. Even novices can implement these 6 cheap and easy marketing ideas before the end of the month.
---
1. Write Great Content.
Even if you're not a great writer, you're an expert on your industry and perfectly positioned to provide helpful tips. Think about the questions you're most frequently asked by customers and write down your answers to each.
Turn these into Top 10 lists, Q&As, checklists, or other simple formats that you can parcel out onto your social-media channels, use as blog posts, send out via email, or turn into one-sheets that salespeople can hand out during sales calls. Also, ask business partners to use your content as a guest post on their blog.
2. Recycle Old Content.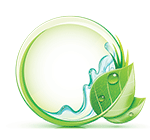 Your company has piles of brochures, white papers, case studies, training materials, and the like, so why not repurpose them rather than recreating the wheel? Have a camera-friendly employee present various cleaning techniques in front of a camera (use your phone, or hire a film student from a local university for higher quality) and post these tutorials on YouTube. Write a synopsis of each case study, add a photo, and turn them into a series of Facebook posts to make your brand more personal. Turn blog posts into an ebook and give it to anyone who signs up for your newsletter.
Get creative with old content. A few simple and inexpensive tweaks can extend the life your existing marketing materials.
3. Create an E-Newsletter.
If you don't yet have an email newsletter, now is the time to start one. No other marketing channel is as cost effective as email … the ROI is as high as 4,300%. That's a stat that ought to grab your attention! Collect email addresses using an opt-in form on your website and create a enewsletter template with an email marketing platform. Simplify the process using a service like MailChimp, Constant Contact, or ExactTarget (pricing depends on the size of your list and the number of emails you send).
Pack your enewsletter with actionable content rather than shameless self-promotion, but always end with a clear call to action, such as asking the reader to download a white paper or directing them to your latest blog post.
4. Take Advantage of LinkedIn.
Sure, you're on LinkedIn, but are you using it to its fullest potential? This often underutilized social media site should be more than a static online resume. Create a complete company page (follow these directions), then use it to distribute valuable content. Also, ask every employee to link to the page in their own profiles.
Employees, especially management and sales reps, should also have complete profiles, join relevant groups and participate in those discussions, and share helpful stories, links, and promotions as status updates and stories. These strategies will help establish your company and employees as industry experts that customers will seek out for help.
5. Create a Referral Program.
One of the best ways to get new customers is by asking your current, satisfied customers for referrals. While studies show 80% of B2B customers would happily make a referral, only 30% actually do. That's because most are never asked or, when they are, they aren't asked in the right way.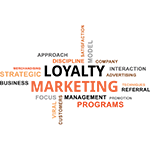 Be transparent about what information you want, how you'll use it, and what the customer can expect in return (consider rewarding successful referrals with a discount).
Outline program details in print or online and send the information to customers when they sign a contract with you, send a thank-you email, or have success with your products.
Get them when they're excited about you, and they're likely to reciprocate with a referral or two.
6. Automate Social Media.
Social media sites like Facebook and Twitter aren't useful if you only throw up a status update or tweet every couple of weeks. To make the most of social, you need to regularly update the sites with interesting and helpful content—but that's a major time commitment. Simplify the process using an automation tool.
Hootsuite allows you to schedule updates across multiple social networks from one web-based dashboard. Similarly, Buffer allows users to place content in a queue and stagger the posts over a period of time.
Social-media automation tools allow you to bank a month's worth of posts in one day. That's a smart marketing strategy.
---
Increase Profits & Productivity with Your Equipment
Tornado Industries does more then sell equipment. We help solve facility cleaning challenges. Let's talk about your cleaning challenges in person.