Summer has given way to autumn, which means children across the country have returned to school. The kids returned to spotless buildings thanks to deep cleanings performed during the lengthy break, and now janitors working hard to maintain that appearance level for the entire school year.
It's the same story every year, of course, but the cleaning crews may be different. While in-house janitorial teams have traditionally managed the K-12 education market, many districts have outsourced the work in the last few years. Even very large districts, like Chicago and Nashville Public Schools, are making the leap to BSCs.
"K-12 schools have been outsourcing food service and transportation for years, and cleaning is the third leg of that stool," says Dave Frank, president of the American Institute for Cleaning Sciences (AICS).
Why the shift? There are several reasons, Frank says.
"It's about money and outcomes," he says. "When the cost of cleaning is high and the building is dirty, it makes it easy for the school board or administration to consider outsourcing."
In-house cleaning operations aren't inherently more expensive than outsourcing, Frank says, but they often are due to poor management. He says common mistakes housekeeping, maintenance, or facility chiefs make include failing to workload their departments, not automating/mechanizing fully, and not sufficiently managing (ie., training, overseeing) workers.
"If you do a Cleaning Industry Management Standard (CIMS) gap analysis of the management structure of K-12 schools, they often fail by 50 percent," Frank says. "They don't have a clear set of goals and objectives, they're not performing inspections, they aren't workloading, and aren't taking corrective actions. There's just no structure."
BSCs, on the other hand, can have production rates 10 to 30 percent higher than in-house janitors simply because management is more involved, Frank says.
Lack of management oversight is compounded by years of budget cuts that have reduced many in-house janitorial departments to impossibly small numbers. It all adds up to schools that are dirtier than they've ever been.
In some internal cleaning departments there's also a sense of safety that can lead to complacency, Frank says. Custodians may assume they won't be replaced since they've been part of the school community for decades. But politics may not be enough to save them.
"Cleaning is not a core function of educational facilities," Frank says. "Schools are there to educate, not clean."
That's not to say, however, that cleaning isn't important. In fact, parents are becoming less tolerant of dirty buildings. As the public becomes better educated about how illnesses spread, they are demanding cleaner spaces, especially for children.
In many cities, parents are taking the matter into their own hands and bringing cleaning supplies to their children's schools and tackling dirt and grime. That kind of behavior quickly hits the radar screens of superintendents and school boards, Frank says, and forces action.
"K-12 schools are some of the dirtiest buildings in America and there's no reason or excuse for them to be that way," Frank says. "There's a lot of pressure on administration to get these buildings clean."
Housekeeping managers in K-12 schools can protect their departments by doing a better job of training and overseeing of employees. They should also workload their buildings and, when possible, invest in automated machines that improve productivity rates and outcomes.
Finally, they can educate administration about all of the work they perform. Very often, in-house crews do more than just clean. In fact, Frank says, as much as 25 percent of their activities are outside of housekeeping, such as grounds maintenance or even lunchroom duty. While BSCs may take on some of these tasks, they'd cost the district extra so it's important they know just what they'd be losing by outsourcing.
For BSCs interested in expanding into the K-12 market, Frank says it can be a tough road to navigate. There are now many contractors who specialize in the education vertical and it's difficult to compete.
"If you're accustomed to cleaning Class A office buildings, and you've never cleaned a school before, that might represent a problem," Frank says. "The building occupants are different, the time that it's cleaned is different, the soil levels are different, the obstructions in the building are different, some of the tools are different. A classroom is different than an office or meeting room."
Although there isn't an academy where contractors can learn how to clean schools, BSCs can learn the tricks of the trade from a consulting firm familiar with the education market, such as AICS.
When BSCs win school contracts, it's important they follow the RFP, which was hopefully written using the CIMS standard. They should also be vigilant about managing the contract themselves; if school administration must get involved in managing the BSC, they're probably not much better of than when they had an in-house cleaning department.
"BSCs have to focus on financial and quality metrics and over-communicate with the customer to make sure they're happy with the outcomes," Frank says.
No matter what, everyone in the janitorial industry should anticipate the trend toward outsourcing in the education market to continue. Frank says outsourcing has had double-digit growth since 2008 and shows no signs of slowing.
"If contract cleaners can manage their labor and operations, they'll continue to grow," Frank says. "It's the fastest growing service sector in America. Over 87 billion square feet of commercial space is cleaned by contractors, and education is 17 percent of that."
---
Our K-12 Case Studies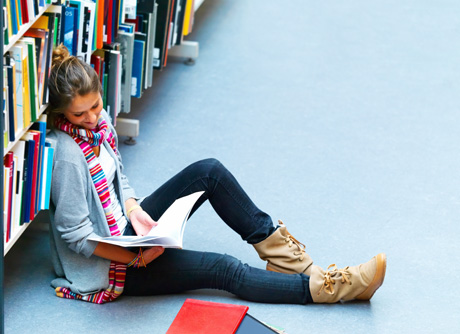 With CRI Approved Vacuums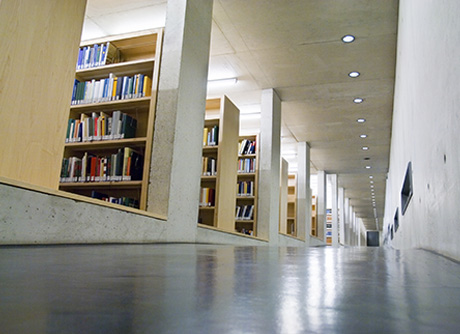 With Cylindrical Brush Technology
---