This is the third article in our series on small business marketing for the web. In the first article, we talked about the need for small businesses to have an effective online presence and provided a quick start guide to get them going. In the second we covered the process of creating a practical marketing plan to guide your marketing efforts. Now we are going to help you create an effective brand for your business.
Branding is important for just about every business, especially smaller businesses who are trying to grow and make a name for themselves. An effective brand differentiates your business from the competition, making it easier to remember and talk about. Brands act as a shorthand for who and what a business is.
Unfortunately, creating a well known brand can be an expensive affair. TV ads, billboards, stadium naming rights – unless you have a multi-million dollar budget, that kind of brand building is probably out of reach. However, there are a few key things you can do relatively cheaply to create an effective brand that will grow naturally.
---
What's in a Name?
The name of your business is the best place to start since your name is the focal point of your brand. Your brand encompasses the whole of the customer experience, but the name is the anchor to which people's experiences will be tied.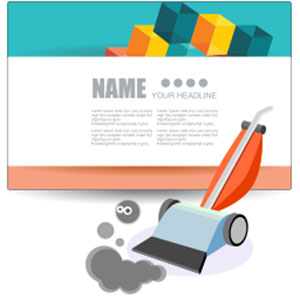 Branding is about recognition. Interesting, bold, descriptive, or creative names help boost people's ability to recall your business. Overly long, generic, or confusing names reduce the effectiveness of your brand. Simplicity is key. People have a lot of things on their minds – make it easy for them to remember you.
Here are a few examples of good business names from some familiar companies:
Home Depot

Federal Express

Google

Yahoo!

Lego

Target
And here are naming conventions to avoid:
American Health St. Joseph's Hospital and Medical Center (way too long)

SmithWamboldt (the result of an awkward merger)

ABC Semiconductors (the initials don't really stand for anything)

Professional Office (overly generic)
A final word of advice on naming, make sure that the name you choose isn't trademarked or otherwise already in use, and that the .com domain that matches your name is available.
---
Logos Matter
There is a lot of advice about logo design out there on the web, but the gist of it is this:
Keep it relatively simple.

Avoid busy designs, complex patterns, gradients, or hard to read script.

Include your name and a small symbol.

Go for something unique, but not too far out in left field.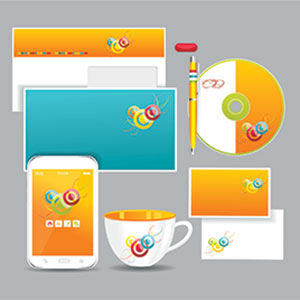 Creating an effective logo is harder than it looks, and it's something worth investing in if you have the budget for it.
An easily identifiable name and logo, consistently applied across all of your signage, marketing materials, and online accounts helps to create and sustain recognition. To accomplish this, many companies produce a set of brand guidelines which they then use as a reference. Your brand guidelines define things like logo treatments, colors, fonts and typography, taglines, type and style of imagery you use, and the voice that you adopt in order to create a consistent, recognizable brand.
The visual elements of your brand are certainly important, but the things that your business stands for are what make your brand a brand.
---
Take a Stand
There is a coffee shop in Phoenix that refuses to serve artificial sweeteners, flavored syrups, or any of the sort of sugary coffee drinks that Starbucks is famous for. Some people find their attitude about coffee to be off-putting or pretentious, but for a certain type of coffee drinker, it's exactly what they're looking for. This company's purist stance sets them apart from other shops, something that is serving their (rapidly growing) business well.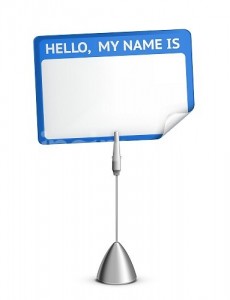 When you are thinking about your brand, think about what defines your business. Are there things your competitors do that you absolutely won't? Things you will do that others won't? What sets you apart? One way to make your brand stand out from the crowd is to plant your flag and stand by it. You may, like that coffee shop, turn off some folks who disagree with you, or want the sort of products that you are unwilling to offer. But you will earn the undying loyalty of those, like the coffee purists, who believe in your cause. Don't be afraid to have an opinion.
Along the same lines, you build your brand in people's minds when you play up the things that make you unique. Do you offer truly exceptional customer service? A really long return policy? Extraordinary selection? Do you use a process or production technique that no one else uses? Do you have an unusual background or blend of professional skills?
Those are the sort of things that you need to tell the world, along with the reasons why those things matter. Repeating those messages (in different ways) will eventually create an indelible impression in your customers' minds. Your brand will come to be associated with those unique values.
---
Don't be Afraid to be "You"
Many, if not most, businesses tend to speak like businesses. They think, perhaps, that if their image and communications don't fit into a certain corporate mold then customers will be upset, offended, turned off, weirded out, or otherwise uninterested. Ironically, what people actually want is exactly the opposite. What we want is to see some actual personality.
Personality is what makes us unique and interesting. It's things like our quirks, attitudes, opinions, and individual values that set us apart from each other. Of course, a business is a bit different than an individual person – but the point remains, businesses and their brands benefit by having a personality.
We hope that these branding tips will help you create an effective and consistent brand that will help your business connect with customers. If you have not had a chance yet, check out our articles about online marketing and creating a marketing plan.
---
Previously from the Business of Cleaning
---