Sales and marketing are essential to the growth of any business. Many small businesses do a good job with the sales side of that equation. They make the phone calls, send the emails, and get outside the office to make those all-important in-person contacts. That's great, because those traditional sales methods work well.
Marketing, on the other hand, has changed tremendously over the last few years, mainly because of the internet. Most small businesses struggle with creating a marketing strategy, and integrating the many digital marketing tools available.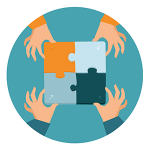 Smart phones have only accelerated the trend. When people need info, where do they go? Straight to that handy device that's right there in their pocket, ready to look up answers on the web.
So what does a small business owner, particularly one in the cleaning industry, need to succeed in this environment?
---
First, Develop Your Brand
Your company has a personality, a story and a reputation. Why did you start your company? What makes you different than your competition? Why do your customers choose you? Remember that at the heart of business is relationships with people. The most successful companies emotionally connect with their customers. They stand out from their competition while providing a great product or service.
While branding can seem like a complicated and expensive endeavor, a small businesses can start by clarifying their mission, humanizing their business through telling their unique story, and engaging with their customers by understanding their needs and addressing them through the language and content of their marketing.
---
Evaluate Your Website
It might go without saying, but at a minimum, your business needs a website. In this day and age a business without a website looks unprofessional.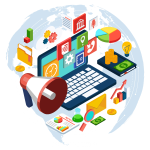 A good website is well-designed, up to date, and trustworthy. Ideally, it will go one step beyond that and help your business stand out from the competition, deliver key information quickly and easily, and even gather leads.
Your website should quickly and easily answer:
Who are you? For example: "We are ABC Smart Cleaning Co, a locally owned commercial cleaning company."
What do you do? For example: "We help our customers maintain impeccably clean and productive office environments with our after hours office cleaning and janitorial services."
Where are you located? List your address, and if you have a limited service area make sure to include that information as well.
How can customers reach you? Provide a phone number and and email or contact form. Make sure the phone number is displayed as text, not as part of an image. That way someone on their phone will be able to simply click the number to call.
Sticking with that theme of making things easy for potential customers, your website needs to work well on phones. Mobile friendly, or responsive websites adjust to fit smaller screens and help people find what they are looking for before they get distracted or frustrated and go somewhere else.
---
It's Time to Make a Plan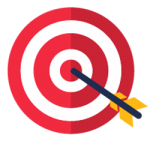 So you've polished up on your brand and made sure your website is professional and easy to navigate. Now what?
This is where most small businesses struggle. With so many options, budget and time constraints, and a quickly changing landscape, its difficult to know where to start. Here are some options to consider.
Engage Customers With Great Content
Content is the main way that Google and other search engines determine the value of your website. Your content is also what attracts engages your audience.
Blogs are a commonly recommended online marketing vehicle for generating unique and ongoing content for your website. A company blog can be a great way to establish yourself as an expert resource and bring in additional search engine traffic to your site, but it can be a lot of work to do it right. The internet is full of orphaned blogs, abandoned after the first couple posts (once their owners realized just how much time it takes to maintain them).
The key to a successful blog (or any type of content marketing), is consistency.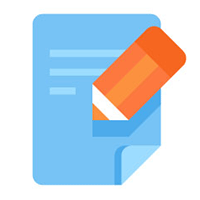 Set a posting schedule, whether it is once a day, once a week, or once a month, and stick to it. Keep publishing new material according to that schedule and you will end up with a content library that will draw traffic to your site for years to come. In addition, you can easily share your blog content through other channels like Twitter or Facebook, further enhancing your presence there.
Because of the time it takes to write a blog, it is not uncommon for businesses to hire outside writers to help. If you take that route, just make sure that the content being produced is of good quality.
---
Social Media
Social media can be a great way to engage customers. Social media platforms include LinkedIn, Twitter, Facebook, Instagram, Pinterest to name a few. Rather than dabble in all of these platforms, its best to focus on one or two when starting out.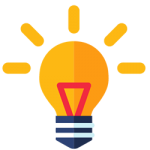 Many local, B2B and B2C businesses wonder what kind of material they should be posting.
Here are some ideas to get you started:
Share local events that you or your staff are attending or otherwise support.
Pictures of company events like holiday parties or charity events.
With permission, pictures of employees on the job, or successfuly completed projects.
If you are hiring, share links to your open positions.
Articles and content on your blog or other industry sites
Videos you create, especially things that highlight your service or products.
Other interesting or informative content (articles, infographics, videos, etc.)
The key to a successful presence is engagement:
Post consistently – you don't have to post every day, but you should be posting things to your company's page on a regular basis.
Make it personal – Try to show the personal side of your business, not just the business side.
Be responsive – When you receive messages or comments on your posts, try to respond to them in a timely manner. If there are customer service issues, be respectful and try to get in contact with the person directly to resolve their concerns.
If you would like to see some of those ideas in practice, the Facebook page for Auto-Chlor System is a good representative sample. It is by no means the flashiest or most polished company page, but they do an excellent job of sharing the type of personal details that resonate with the Facebook audience.
---
Local Search (SEO)
As the number one search engine, Google is the most common way that people search for and discover local businesses. Thankfully, Google makes it relatively easy for business owners to make sure their business is accurately represented in their search results. Google has a site specifically for businesses to manage their information (for free): https://www.google.com/business/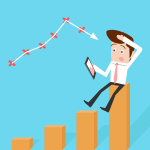 If you have your website set up with your business address and contact information, there's a good chance that Google already has that in their system. The 'Google My Business' site will allow you to verify that the information they have is accurate. You can also add additional information like service descriptions or photos, and make sure that your business is showing up in the right place(s) on the map. You can also post updates or promotions to your Google+ business page and respond to reviews.
A well designed website that presents clear and helpful information along with a verified local listing on Google will go a long way to helping your business come up when potential customers are searching.
---
Paid Search (SEM)
Another way to ensure your business is front and center when customers are searching is to pay for the privilege. The ads that you see at the top and/or right-hand side of the search results are run through Google AdWords, Google's pay per click advertising service. Since it's self-service, setting up and using the system can be daunting, but the way it works is relatively simple:
Select the keywords (search phrases) that you want your ads to show for – things like "commercial cleaning service" for instance.
Set the amount that you are willing to pay each time someone clicks on your ad (Google's system is based on an auction model, so you will have to bid enough to compete with other advertisers). Click costs typically range from $0.50 to $5.00 or more for popular keywords.
Create a few short text ads for Google to show when someone searches for your keywords.
Anyone can create an AdWords account and start advertising on Google, but it is a good idea to do some research (or hire a professional to help you) before you jump in. Google ads can burn through a lot of money very quickly if you don't know what you are doing. A couple recommendations if you decide to try it:
Use Ad Extensions to include an address and a phone number in your ads. That makes it even easier for potential customers to reach you.
Use location (geo) targeting. The default location settings will show your ads everywhere in the US. If you only work with clients in your local area, you should only show ads to that area.
Keep a sharp eye on your budget and spending. Each campaign you create has a daily budget setting. It's a good idea to start with a lower daily budget and expand it later if things are working.
---
Email Marketing
Email marketing is another powerful channel for communicating with your audience and generating leads. The key is to first build a list of loyal customers and then use periodic emails to keep them informed about sales, special offers or announcements. The beauty of email is that you can target various segments of your audience, and easily track clicks to measure the success of your campaigns.   
---
The Takeaway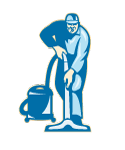 For businesses small and large, the internet has become a fact of life. Without a solid online presence you risk missing out on a huge amount of potential revenue and future growth. To succeed online, start with a well designed and informative website. It doesn't have to be huge or overly wordy, it just needs to give people the information they're looking for quickly and easily. What value do you provide to your customers, and how can they reach you?
From there, make sure that your business information is accurately represented on Google and potentially other business listing services like Yelp.com. Then, consider producing your own content on a blog and participating on social media sites like Facebook and Twitter. Finally, build on that base by investing in SEO services to increase search engine traffic, and paid advertising programs. If you work with vendors to manage those campaigns, hold them accountable for producing measurable results.
---
Was this article helpful?
Sign up for Tornado's newsletter for more info like this.
[contact-form-7 id="980″ title="blog page sign ups"]
Next months Marketing Blog Post will discuss "Marketing Plans – Why You Need a Marketing Plan and How to Create One", so stay tuned!