This is the second article in our series on small business marketing for the web. In the first article, we talked about the need for small businesses to have an effective online presence and provided a quick start guide to get them going. Now we're going to walk through the process of creating a practical marketing plan to guide your marketing efforts.
---
Build A Plan
Why do you need a marketing plan?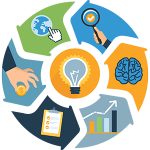 An effective marketing plan serves several purposes. The primary purpose is to provide a roadmap for you to accomplish your sales and revenue goals for the year. A detailed plan can also provide instructions and guidelines that you and your team can follow as you implement the plan.
That will make it much easier for you to manage your marketing efforts and delegate responsibilities. Your marketing plan also helps to keep you and your team focused on the specific actions in the plan instead of getting distracted by every new idea that comes along.
---
Step 1
Getting Started – Where are you now?
There is a bit of prep work to do before you get into the real meat of your marketing plan. The first item on the agenda is to summarize the current state of your business and your place in the market. It will be hard to create realistic objectives and measurable goals if you don't know where you are at now. Things to consider:
How many clients do you currently service?
Who are they? Are some more ideal than others?
Current sales numbers (monthly, quarterly, yearly).
Past year's revenue and profit/loss.
The average lifetime value of a new customer (revenue per month/year X avg. time as customer) – This important metric tells you how much you can reasonably spend to acquire a new customer.
Once you have a well informed idea of where the business stands today, you can move on to the next step…
---
Step 2
Defining your unique sales proposition
This is the main message that you will focus on throughout your marketing efforts. The service that you offer probably has a number of important benefits for your customers. It's important to communicate those benefits clearly, but competing services provide similar benefits. Why should someone buy from you instead of one of your competitors? What is it that makes you stand out?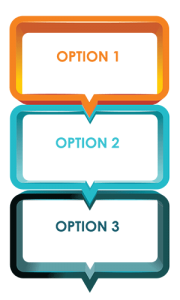 From there, lay out your pricing and positioning. If you are offering higher end services your prices and messaging should reflect that, and vice versa (services targeting the lower end of the market need to be priced accordingly).
Your pricing plays an important role in the perception of your service and brand.
A low price attached to a "premium" product or service lowers its perceived value and leads buyers to question just how premium it could be.
---
Step 3
Researching Your Market
If your marketing plan is going to succeed, you need to understand your target customers so that you can properly tailor your messages and choose appropriate marketing channels. Questions to consider if you are selling to other businesses:
What kind of businesses are you selling to? Service? Manufacturing? Restaurants? Retail?
Are you targeting large, medium, or small businesses?
Major corporations with their own buildings, or commercial landlords?
Local, regional, or national?
What kind of products and services are going to meet their needs?
Who are the decision makers that you need to reach within those companies?
How and where are you going to reach them?
---
Goals and Objectives
Now that you have laid the groundwork, it's time to settle on some marketing objectives and associated goals. What exactly are you trying to achieve with your marketing this year?
There are two schools of thought when it comes to goal setting. One says to give yourself outsized, seemingly impossible goals. Basically, shoot for the stars and even if you fall short you will still reach the moon. Big goals like that are meant to inspire your ambition and push past the artificial limits we sometimes place around ourselves.
The other school of thought advises setting smaller, more directly achievable goals. Being able to steadily hit those smaller milestones can keep you from giving up in frustration when you fail to meet your own expectations.
Both techniques can work, and many people take a hybrid approach by setting one huge goal (triple the size of your business in 12 months) and then setting smaller, more attainable goals that lead towards the big one.
No matter which route you take, it is a good idea to include measurable goals for each one of your marketing objectives. Typical objectives include things like:
Branding – Spreading the word about who you are and what you do.
Acquisition – Reaching new potential customers and closing deals.
Upselling – Introducing additional services to existing clients.
Recovery – Winning back lost or lapsed clients.
Expansion – Increasing the size of your service area.
Cross-Selling – Bundling or packaging one service with another.
Locking Down – Securing long-term contracts with major clients.
Stepping Up – Raising prices without reducing sales numbers.
For each objective you choose, give yourself a specific target to hit and a reasonable amount of time to hit it. Then, create the list of marketing activities (actions) you are going to use to accomplish those objectives.
---
Action is the heart of your marketing plan
Plans are great, necessary even, but plans alone are not going to expand your business. Taking action to enact your plan is what will bring in new customers. That is why it is important to include the marketing activities and specific actions that are going to move you toward the goals in your plan. You have a good idea who you need to reach and what you want to communicate to them, now it is time to figure out how you are going to reach them and deliver the message.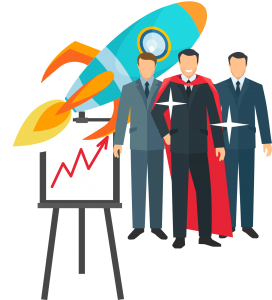 For example, you might want to create special offers to promote sales for certain services or types of clientele. If that's the case, get specific: What are the offers going to be? For whom? On what? How much? How (and when) are you going to implement the offers and how long will they last? Finally, how are you going to get those offers in front of potential customers (online, offline, in person)?
Our focus in these articles is generally on online marketing efforts, but a comprehensive plan will include both online and offline marketing as the situation demands. If you think it makes sense for your target market, consider including things like:
Printed promotional materials (flyers, signage, cards, tchotchkes, etc.)
Direct mail (mailers, letters, coupons, etc.)
Soliciting referrals
Cold calling
In person, on site visits
Offline media buys (newspaper, yellow pages, TV, radio, billboard, etc.)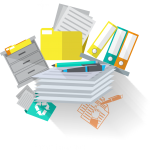 As we discussed in the initial article, in today's marketplace you can't afford to neglect online marketing channels and simply rely on traditional advertising. So much of our everyday media consumption has moved online that traditional media doesn't have the reach that it used to. Furthermore, online research plays such a significant role in purchasing decisions that if you aren't there, it's almost like you don't exist. How do you address that? By including things like:
Search engine marketing – Increasing your website's presence in search results by conducting keyword research, optimizing site structure and content to meet search engine standards, and acquiring links from other reputable sites to yours.
Content marketing – Closely related to search engine marketing, this involves creating informative, practical content that will appeal to your target customers.
Social media marketing – Whether you use Facebook, Twitter, Instagram, Pinterest, or some other social site, you will need to maintain an active and engaging presence. Decide who will be responsible for your social presence, how often will you post, and how you will interact with your audience.
Paid online advertising: Google AdWords and other search targeted pay per click ads. Showing ads to people who are directly searching for your product or service can be very effective. But it can also be competitive, and therefore, expensive. Your campaigns need to be managed carefully.
Facebook ads can be target very specific groups and demographics or reach a very wide audience.
Other display advertising. There are plenty of other ad networks if you would like to run banner or video ads, make paid content placements, etc.
We took a more in-depth look at each of these potential online marketing channels in the first article, which you can find here if you have not had the chance to read it yet. We hope this gives you a solid starting point for your marketing plan. Be sure to include all your key staff members in the process, because generating a comprehensive plan like this is an excellent exercise to get everyone working together and headed in the same direction.
If you found this to be helpful, stick around for the next article in the series where we will take a look at branding – specifically, how you can effectively brand your company no matter your budget.
---
Did you catch our last email?
We keep a healthy, spam free email list to let our user know about about content like this and our newest products.
Sign up for Tornado's newsletter for more info like this.
[contact-form-7 id="980″ title="blog page sign ups"]
Next month's Marketing Blog Post will discuss "Branding on a Budget", so stay tuned!