Unless you've been living under a rock, you've heard plenty about the Affordable Care Act (ACA) and how the sweeping reform affects U.S. health insurance. What you may not know, however, is that the law also has major ramifications on the cleaning industry.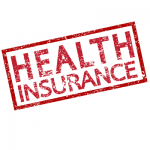 In an effort to improve patient care, the ACA rewards hospitals that perform well and penalizes those that don't by linking Medicare reimbursements to quality of care. This new system shines a spotlight on housekeeping and its role in creating healthy environments.
---
The Basics
In the past, the Centers for Medicare & Medicaid Services (CMS) paid hospitals based on the quantity of services provided to Medicare patients. The ACA changed that and, by next year, up to 6 percent of those reimbursements are based on assessments of quality of care.
The healthcare industry now stands to lose $10 billion in Medicare reimbursements each year.
"The majority of people hospitalized are in the Medicare age range; it can be as high as 70 percent of a hospital's customer base,"
Says Darrel Hicks, a consultant with 33 years leadership experience in housekeeping for hospitals. "When you start withholding Medicare dollars, it can add up to some big numbers pretty fast."
Although the formula for Medicare reimbursements involves many metrics beyond hospital cleanliness, the janitorial industry has a role to play. In fact, each of the three programs CMS uses to dish out penalties and rewards involve the housekeeping department.
Two percent of Medicare payments are tied to quality of care based on the Hospital Value-Based Purchasing Program, which uses a standardized survey to have patient rate their hospital visit in eight areas. One relates directly to how well the housekeeping staff performs (cleanliness of hospital environment) and two others tangentially relate to janitorial (quietness of hospital environment and responsiveness of hospital staff).
The Hospital Readmissions Reduction Program (HRRP) requires CMS to reduce reimbursements to hospitals with excessive readmission rates for certain high-cost conditions.
Under the Hospital-Acquired Condition (HAC) Reduction Program, the top 25 percent of hospitals with the highest rates of healthcare-associated infections (HAIs) get a 1 percent reduction in Medicare reimbursements.
---
The Debate
Quality- or value-based Medicare reimbursements are now several years old, and recent CMS statistics paint a picture of the program's magnitude on hospital funding.
Under the VBP, 1,806 hospitals will receive bonuses and 1,235 will see a negative adjustment of reimbursement totals for 2016. The VBP is the only program of the three the CMS uses that takes a hospital's improvement into account (even if it's still subpar) when determining reimbursements.
Under the HRRP, 77 percent of hospitals will pay some penalty (averaging .63 percent), and about 1 percent will be subject to the maximum reduction of 3 percent in 2106.
Under HAC, 721 hospitals were included among the 25 percent that faced a 1 percent penalty last year.
All told, more than 60 percent of all participating hospitals will see a net reduction in Medicare reimbursements under the three programs combined.
---
What About Results?
They remain murky. For example, national readmission rates have dropped under HRRP, but about one in five Medicare patients admitted to the hospital still ends up returning within 30 days.
Likewise, medical errors decreased 17 percent under HAC, but nearly half of hospitals penalized in the program were busy urban teaching facilities. This has critics arguing that the metrics are unfair to overburdened (but often top-ranked) facilities that help poor, underserved populations.
"One of the frightening parts of this is that about half of the top 10 hospitals in this country didn't earn their full reimbursement back," Hicks says. "Just because you're in the top tier in medicine doesn't mean that you're a well-run organization in CMS's eyes."
The ACA's new reimbursement system is already changing the healthcare landscape, Hicks says. Many hospitals have already been forced to close or consolidate due to financial constraints.
"Every day you can read about hospitals closing because they can't compete with the penalties they are facing," he says. "Probably one-third of hospitals in this country are losing money and are in danger of closing."
Hicks says housekeeping departments are in danger of cutbacks and layoffs as hospitals look for ways to offset their Medicare losses.
"The hospitals have to find the millions of dollars somewhere," he says. "Housekeeping always seems to be one of the first departments cut, even though they are among the lowest paid in the hospital."
While many critics focus on the possible failures of the reimbursement system, just as many in the healthcare industry praise the ACA for putting an emphasis on quality. The system needs to be tweaked, they say, but the underlying mission of improving care for patients should always remain in tact.
"As much as some hospital administrators wouldn't want to admit it, I think it has improved patient outcomes," Hicks says. "Once you apply a financial penalty to anything, it drives better outcomes and under the ACA we have seen outcomes get better."
---
Did you catch our last email?
We keep a healthy, spam free email list to let users know about new content.
Sign up for Tornado's newsletter for more info like this.
[contact-form-7 id="980″ title="blog page sign ups"]
Watch your email and follow our blog posts for more info on topics impacting businesses and for ways to grow your business.