by Sean Martschinke, Marketing Manager, Tornado Industries
It's December and that means the holiday season is nearly here. Many BSCs say sales during the period between Thanksgiving and New Year's Day become sluggish or, for some, completely stalled. The phones stop ringing, employees go on vacation, and the office gets eerily silent.
Although the winter slump may be a normal part of the sales cycle, there's no reason to let it defeat your business. Take advantage of the next two months by getting organized and putting systems in place that will put you ahead of the pack when customers are ready to buy again. Here are five strategies to help your business stay afloat—and even grow—during a seasonal slowdown.
---
1. Prepare for the worst.
Every BSC should have a cash reserve to cover at least two months of expenses. Setting aside a small percent of each month's revenue creates a stash of cash that can be used during an emergency, such as a slow season. If you already have a reserve, nice job! (You can skip to #2.) If you don't, however, this is the time to start building it.
It may sound counterintuitive to save during a sales slump, but it's never easier to pare down than when circumstances force it.
Review your expenses and identify areas that can be cut. Divert those savings, no matter how small, into your emergency fund ($50 here and there will quickly add up). Or, simply pause certain expenses with a commitment to resume them when sales increase. This is also a good time to visit with suppliers and ask for more favorable terms. Even a small readjustment in payment due date can create more time to build a cash reserve. Once the slow season ends, don't stop setting aside money until you've reached at least two months of expenses.
2. Perform an audit.
Use this time to review your processes and look for ways to improve efficiency and decrease waste. Research new technology solutions that can streamline or automate systems (ask peers or industry associations for recommendations). Review your employees' tasks and eliminate redundancies. Create a central repository for shared resources. Make sure the whole team is current on training and that everyone understands the company mission, goals, and messaging.
3. Do a marketing check-up.
Speaking of messaging, set aside some time to analyze your current marketing process. Start with the big picture—refresh your marketing plan to reflect any changes in your goals and to include newer tactics, like social media.
---
Download A Marketing Plan
Don't have a written marketing plan? Download our simple one-page template to get started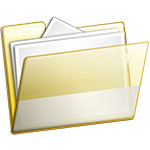 ---
Next, review printed marketing materials (brochures, business cards, signage, etc.), and refresh anything that has old information or is unattractive. If you can't afford the changes right now, make a checklist of what you'll update when cash starts flowing again.
Finally, spend a few hours on your company's website. You may be surprised by how quickly information can become outdated. Make sure service and product descriptions, pricing, staff directories, and contact information are current. Delete out-of-date content such as news releases about old promotions or white papers on obsolete technologies. Write a handful of new evergreen blog posts from which you can pull when you're too busy to write next year. These upgrades are time consuming, but shouldn't require much or any money.
4. Make a plan.
Which services or products over performed this year? Which market segments are showing signs of growth? Does anecdotal or statistical evidence suggest it's time to add a new service, carry a new line, or market to a new type of client? Brainstorm ways to build upon this year's strengths and shore up weaknesses. Create an action plan for each item and set deadlines.
Use the rare quiet time during the holidays to look at how your company performed this year and what you can do to make next year bigger and better.
Also, remind current customers and prospects to include you in their plans for next year. Have your sales team reach out to everyone on their lists and set up meetings in the coming months to discuss how your products and services can fit into their upcoming budgets. Consider a discount for those who sign on the dotted line before year's end to encourage them to act fast.
5. Drive sales.
Yes, sales are slow. No, it's not okay to roll over and play dead. Proactive and cost-effective sales pitches to current customers and prospects can boost buying. Offer a discount on seasonal services, try a preseason promotion or package to incentivize customers to sign on early, or create an introductory package to let new customers test your services or to give existing customers a peek at a new offering.
With any promotion, explain it's a one-time deal they won't get at any other time. The goal is to get customers to act now.
Also, try to suss out which of your current customers are ending the year with a budget surplus. Reaching out to them now, especially with a hot offer, can push them into action. Those extra dollars are typically use-it-or-lose-it, so it can pay off to remind them why they should spend them with you.
---
Download Your Marketing Plan Template
Unlock new strategies for growing your business in a slow season.